It's all change at Studio 25, as we sadly say bye bye to Lily Greenwood, and hi hi to Kathryn Edwards.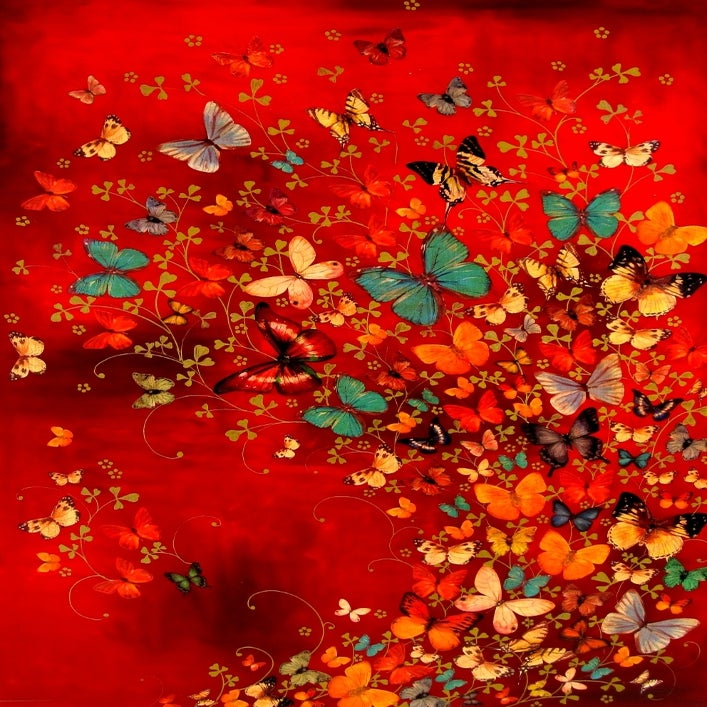 Butterflies on red by Lily Greenwood
Liz (aka Lily Greenwood) has been a resident at Manchester Craft and Design Centre for nearly 9 years, and has been an inspiration, friend and shoulder to cry on at various points since I started in 2008! She encouraged me to apply for my first studio, and helped me with my business plan and application, so I would like to say a massive THANK YOU and good luck to her! She will carry on with her creative business, you can still buy her beautiful work direct from her
website
.
Kathryn is returning to the Craft Centre after some time out to get married, move to London and back, and have a baby! We are super excited to welcome her back, as she is a total good egg, and produces wonderful illustrative work, focusing on landmark Manchester buildings, such as Victoria Baths and The Star and Garter. Check out her work
here
!
Star and Garter by Kathryn Edwards
And last, but not least, the very lovely
Jane Blease
is off on maternity leave soon too! Must be something in the water, I'd best watch out. Taking over her days at the craft centre is recent graduate
Daisy Lee-Overton
, who makes beautiful sculptural jewellery. We look forward to welcoming her to the
Craft Centre
!